DELIVERED ON TIME OR YOUR MONEY BACK!
Discounts available for charities
If you're raising money for charity through your event let us know! You could get a great discount off the total cost of your medals.
Make your race more sustainable today!
Zero Waste Medals is the worlds only Zerowaste medal producer. Better still, we're based in the UK.

Say hello to no minimum orders, no waste in production and no waste for your pocket as we'll take back your unused medals for credit towards your next order!

With incredibly competitve prices and tonnes of options, why not choose wooden medals for your next event.
Grab your quote today!
Put in a few bits of detail about your medal and get a price in a matter of minutes.
See some prices...
Read about our recent projects
We love the work we do and when we find a particularly special medal we like to do a write up about it. Read them by clicking this button
Read Blogs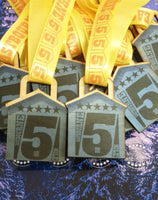 Zerowaste with MSAM
Zerowaste is a lot more than just recycling. 
With all of our medals we give you the opportunity to give back any unused medals from your event for credit towards medals for your next event!
Learn More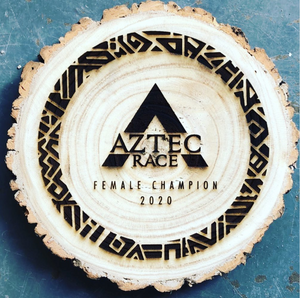 No Design Fee
It's hard enough running an event so let us take on the design work for you.
We take your ideas and turn them into reality, from fully designed projects to just a fleeting thought we do not charge a penny to design your perfect medals for you.
Send us your design
Made in the UK
We're a family run business based in Shropshire. Sport is our passion as well as our business.
This ensures we have the same level of excitement and passion for your event as you do, so we truly understand how important it is that everything goes smoothly.
Meet the team
"Brilliant service and the medals are just fantastic. Kept me updated during the process and I've just ordered a second lot of medals as the first lot went down so well."

Dave Elsom
"Excellent service from Andy and all the MSAM team. Couldn't be more helpful, quality products and fast service. Can't recommend highly enough."

Ashley Hodgkins
"Fantastic service, great to be able to buy a small number of bespoke medals. The quality is outstanding; looking forward to awarding them!"

Stuart Altoft
Check out more of our reviews below